High Crime Rate in Dallas Has Criminal Attorney Services on Demand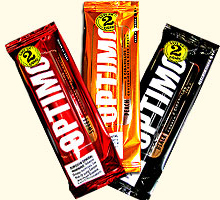 Because of the relatively high crime rate in Dallas, criminal attorney services are highly critical for any defendant in this city. With a population of 1.3 million as of January 2010, the eighth largest in the United States, one may expect the crime rate in the city to be relatively high. Its violent crime rate of 12.06 per 1,000 people is a source of concern for the people living in and around the city. It is not surprising, then, that criminal charges are never taken lightly in Dallas, and their potential repercussions can be very severe.
Imprisonment and hefty fines are just two of the penalties that any criminal defendant fears and works hard to battle. A criminal lawyer can provide advice on how to best tackle a case to minimize, if not eliminate its consequences. To this end, it is important for the lawyer to be highly familiar with the local judicial system in his area of practice. He must also be committed to knowing all the details of the case, and how they would play in court. At times, this entails conducting a pre-trial investigation to gather information and evidence that could help fortify the client's defense.
From 1998 to 2005, Dallas had the highest overall crime rate among the nine US cities that have a population of more than one million. Perhaps this could be the reason why prosecutors in the city are not well known for leniency. So when facing a criminal charge in Dallas, a criminal attorney should be contacted immediately to come up with an aggressive defense.