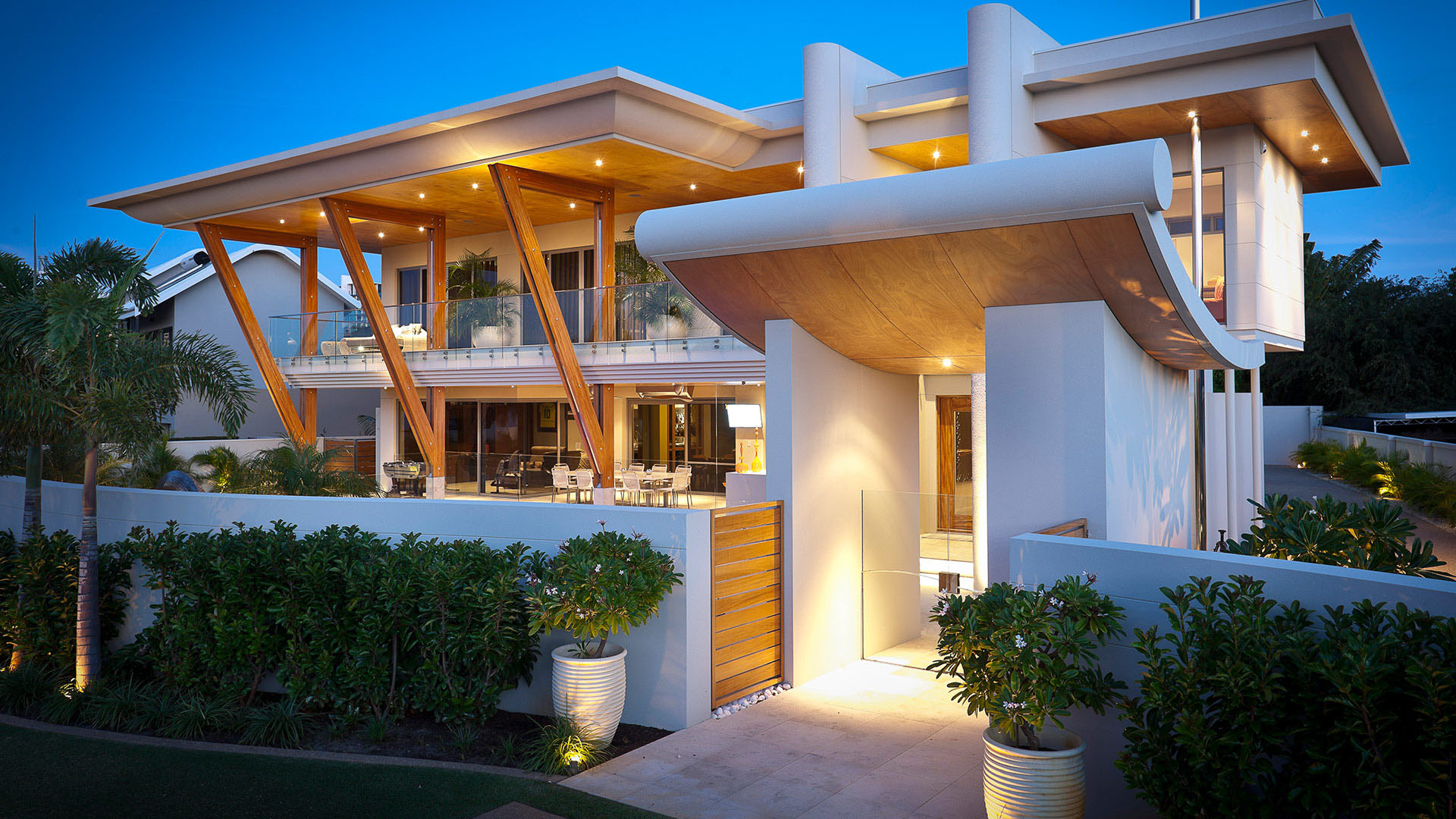 If you are designing a new home or updating an historic one, don't skimp on the details. Small items can make a big difference to both the exterior and interior. A few age-appropriate and/or custom pieces may be all your house needs to transform your house from ho-hum to extra special.
Outdoor Details
The outside of your home is a visitor's first impression of who you are, so adding some beautiful custom architectural elements will make your house seem welcoming and well-loved. In a newer home, gates and garden screens made with modern or fantastical elements are real eye-catchers. Outdoor lighting shouldn't be overlooked. Solar-powered lanterns and hand-blown orbs can create enchanting outdoor illumination.
There are many options for sprucing up the outside of historical homes by adding age-appropriate brackets, blocks and railings. If you're worried about rot especially in an older home, consider attaching polyurethane moldings or corbels which is nearly indistinguishable from wood.
Indoor Details
Modern homes can benefit from custom fire screens that cast fanciful shadows around the room when there is a blaze in the hearth but also provide an artistic look to the room in warmer months. Frosted glass interior doors allow each room to stay light and bright without sacrificing privacy. Changing one or two doors can change the look of the entire room.
All homes, historic or otherwise, can benefit from specialty crown molding which can be clean and sleek or stamped with any number of designs. Adding a chair rail to the dining room or hallway can elevate the look of the space immediately. Don't overlook the ceiling or even small spaces. Ceiling medallions can add historical significance to a room. Likewise, a few brackets or decorative accents in the corners of each room or even the stairway create an atmosphere of elegance.
Not all home updates need to involve major renovations. Small decorative accents, either modern or contemporary, can change the look and feel of the home for the better.