The Search For a Good Criminal Attorney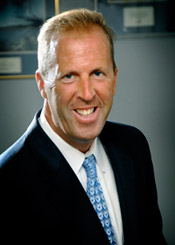 Most Nevada residents can go through their entire lifetime and never have the need of a Las Vegas criminal attorney. However, incidents can happen where you should be consulting an attorney in order to make certain that your rights are protected and that you have the best possible representation. Even if you are guilty of a criminal act, the laws of the United States and the State of Nevada provide for the assumption of innocence unless you are proven guilty.
Finding the right attorney should not be undertaken by drawing a name out of a hat. The attorney should be one who specializes in criminal law rather than other types of legal practice. Only an attorney who has experience in trying criminal cases will be up to date on all the laws and nuances that may help to prepare and present your legal defense.
Obviously, the first requirement of an attorney is that they are licensed to practice law in the state where they are needed. Attorneys must sit for and pass a comprehensive bar exam in order to be accepted as an accredited and practicing attorney in the state. Most attorneys must have some experience in criminal law before they are ready to defend clients in criminal cases.
In order to gain experience in courtroom cases, the criminal attorney may be an associate with a firm and serve in a second chair position for several trials or cases. They may do part of the questioning of witnesses, or provide detailed facts for the first chair attorney. As the attorney gains experience, they may be assigned clients for lower level criminal cases.
In addition to the necessary experience, your choice of a criminal lawyer should be one that you feel personally comfortable in talking about your case. An attorney that comes across as abrupt, harsh, or uninterested in the facts of the case will be one that you may have a hard time trusting. When you contact an attorney, have a preliminary conversation to see how the two of you relate to each other. Large firms may have several junior attorneys that would be able to represent you ably.
With today's tools on the Internet, you can easily research potential attorneys to be part of your defense team. You can usually find educational background and areas of specialization within the overall criminal law boundaries. Check for membership in the State Bar Association or organizations dedicated to further standards of representation. You can check their websites to determine that the individual you are considering is a member of the bar.
You will need to determine what the cost of the attorney will be. Legal fees can be very steep, depending upon the nature of the crime and how much time the attorney expects to spend working for your case. Some attorneys charge a certain amount to handle all aspects of the case. Other attorneys charge an hourly rate and bill you by the time spend on your case.
When you choose a Las Vegas criminal attorney, you should shop around until you find the one that you can work with. The results of a criminal case could affect you and your family for years to come. Finding the best one possible will be your best hedge against more serious consequences.